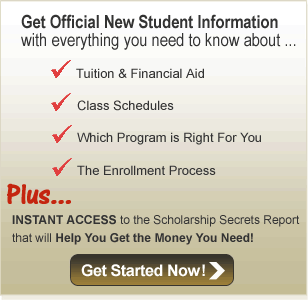 Fate may have brought you to this page, but it's determination that will raise you to new heights!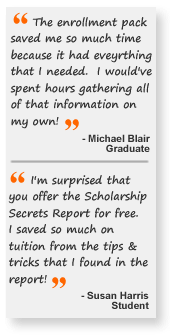 You have clearly made the vital decision to better your life, and Oregon Coast Culinary Institute is an extraordinary place to begin on your culinary quest!
Our Associate Degree programs are designed to deliver solid and efficient training in the shortest amount of time possible. Whether you choose to pursue a degree in Culinary Arts Management Training or in Baking and Pastry, your program will culminate in an externship that prepares you to tackle your new career with great ease and immediate acclimation to the industry!
Explore mouth-watering career delicacies by requesting free information today, and commence your culinary career in as little as 15-months!
Campus Information
Contemporary kitchens, small class sizes, convenient locations, hands-on instruction – we've got it all! Oregon Coast Culinary Institute operates in our modern, spacious facility in Coos Bay, OR.


Our 17,000 square foot building houses 3 professional kitchens, 3 classrooms, a library, a banquet room, and a demonstration kitchen.
Oregon Coast Culinary Institute does offer on-campus housing.
Everything else you need to know about Oregon Coast Culinary Institute is right at your fingertips. Tie on your apron and commit to bettering your life by requesting complimentary information from Oregon Coast Culinary Institute right now.
Class Format
Oregon Coast Culinary Institute offers campus cooking courses that will surpass your expectations! Our objective is to make your learning environment as comfortable and career specific as possible. In doing so, we've developed the following standards for our Culinary Arts programs:


Your training is, first and foremost, hands-on; your instruction is in cooking fundamentals that are pertinent to your program.
Competent and committed instructors are enthusiastic about your success and will take you from convention to creativity with ease!
Our facility is state-of-the-art and we utilize audio, video, internet, and television capabilities in our delivery of instruction and training.
Our Associate Degree programs require 12-months of training and instruction followed by a 3-month externship.
What are you waiting for? We've made it easy for you to request free information right now! Request a complete course catalog and attend Oregon Coast Culinary Institute this year. More money, an easier life, and the pride of holding a Culinary Arts degree The sky is the limit!
Affordability
Representatives at Oregon Coast Culinary Institute are anxious to discuss your options and get you started on your career-path, so request free information today to learn about financial aid and other options such as:


Grants
Loans
Scholarships
Support
Your needs will be met at Oregon Coast Culinary Institute. We have support services in place that will make your academic experience a smooth and rewarding one, and our 3-month externships allow you the opportunity to network and seek-out job prospects and preferences.


Still have questions? Just request a free enrollment kit and we will help you do the rest. Classes begin throughout the year, so there's no better time to start than now.
Accreditation
Oregon Coast Culinary Institute is accredited by the Northwest Commission on Colleges and Universities.



Free Information Request
Request complimentary official new student information from Oregon Coast Culinary Institute and learn more about taking control of your culinary career and your future!


There is no obligation and you are not asked to make an immediate commitment, so you have nothing to lose! But, think about what you can gain as a graduate of Oregon Coast Culinary Institute.