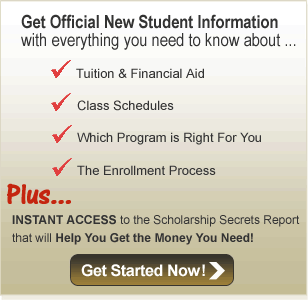 Improving your life is easy once you've made a commitment to do so, and Branford Hall Career Institute is the Culinary Arts School you need to make your dreams come true!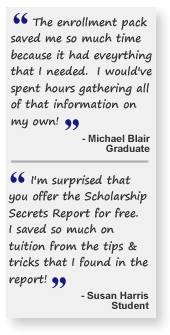 While Branford Hall Career Institute offers programs in many areas and on many campuses, our accelerated, career specific, Springfield, Maine Culinary Arts diploma program will prepare you in all areas specific to the culinary industry. Areas of culinary training and instruction include the Science of Food and Nutrition, Knife Skills, International Cuisines, Business Operations, and so much more, and the cooking program culminates in an externship that further prepares you for the real life transition from student to chef.
From TV Celebrities to famous Executive Chefs – life as a culinary wizard is an exciting and rewarding one! In as little as 1-year, the accolades could be yours to behold!
The information you need is right at your fingertips! Don't hesitate! We have already prepared a succulent menu for success, so request complimentary information from Branford Hall Career Institute right now!
Campus Information
While Branford Hall Career Institute operates on 7 campuses throughout NY, CT and MA, our Culinary Arts diploma program is offered on our Springfield, MA campus only:


Our campus is conveniently located and easily accessible to surrounding areas such as DC, New York, Boston, Vermont, Canada, and Chicago.


Our Springfield location allows students to explore culinary concepts and potential careers in these bustling surrounding areas.
Branford Hall Career Institute does not offer on-campus housing
Class Format
There is no better way to master Culinary Arts than by engaging in hands-on practicum! Branford Hall Career Institute offers training in a full-scale, well-equipped kitchen as well as in a classroom environment.


Our cooking classes encourage expression of culinary creativity and cooking convention.


Your Culinary Arts diploma program culminates in an externship where your skills, techniques, and individual culinary panache are demonstrated and mastered.


Because Branford Hall Career Institute is career-specific, our student chefs are well versed in the techniques and skills specific to Culinary Arts only, thereby allowing for program completion in the shortest amount of time possible.
Want to know more? Your questions are welcomed! Just request a free enrollment kit and we will help you do the rest. Cooking classes are offered throughout the year, so there's no better time to start than now. What are you waiting for? We've made it easy for you to request free information right now!
Affordability
Branford Hall Career Institute participates in all types of Federal Financial Aid for qualifying students such as:


Federal Pell Grants
Federal Supplemental Education Opportunity Grants
SALLIE MAE Student financing programs
Federal Stafford Loans (FSL) are available through the William D. Ford Federal Direct Loan (Direct Loan) program and the Federal Family Education Loan program (FFEL)
Tuition and fees will vary depending on the Culinary Arts program in which you are enrolled. Members of the Financial Aid Department at Branford Hall Career Institute are anxious to discuss your options and get you started on your new career quest, so request free information today!
Support
The Branford Hall Career Institute Career Services Department will assist you in making the transition from student to chef! Students are instructed in areas such as:


Conducting Effective Career Searches
Goal Setting
Resume Writing
Cover Letter Writing
Informational Interviewing Techniques
Interview Follow-Up Techniques
In addition, our experienced and knowledgeable cooking instructors are available to assist you with all of your academic and training needs.
More Money, the pride of being a graduate, and a means by which to exercise your culinary flamboyance what is stopping you?
Turn up the heat on your future! Request a course catalog and attend Branford Hall Career Institute this year!
Accreditation
Branford Hall Career Institute is accredited by the Accrediting Council for Independent Colleges and Schools.



Free Information Request
Request complimentary official new student information from Branford Hall Career Institute and learn more about taking control of your career and your future! Passing on this opportunity for more information means nothing will change for you. If Culinary Arts is your passion, than the perfect opportunity has just fallen into your lap! It can all change – right here, right now – all you have to do is request free information today!