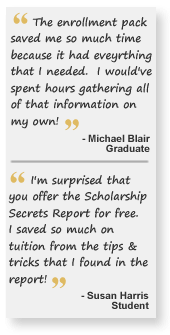 You just made a great decision! Taking the first step to bettering your life is easy. Just request a care package and we will help you do the rest.


At Southern Careers Institute we are fully dedicated to assisting our students in your quest to obtain a better career and a better life.

Southern Careers Institute's classrooms feature plenty of hands-on training opportunities that build so you learn the skills you need to secure your desired employment. Come to SCI and build yourself a brighter future.

For everything you need to know about Southern Careers Institute, read on!



Campus Information
Southern Careers Institute has five convenient locations throughout Texas, including locations in the exciting cities of Austin, San Antonio, Corpus Christi, Laredo, and Pharr.



Request a free 2023 enrollment kit and attend Southern Careers Institute this year.
Class Format
At Southern Careers Institute students learn through a well-balanced combination of hands-on real world activities, experiences and lecture and discussion. Externship opportunities are also available for students in both the Pharmacy Technician and Medical Assistants programs.


Affordability
At Southern Careers Institute, we offer financial aid for all eligible students. Contact us today to learn just how affordable bettering your education can be.


More Money, an Easier Life and The Pride of Graduating What is stopping you?



Support
At Southern Careers Institute we support our students by providing:
Financial aid for qualifying students
Interviewing skills
Resume skills
Externship opportunities for pharmacy technician and medical assistant programs
Graduate placement assistance
Passing on this opportunity for more information means nothing will change for you. You'll still work at a job you hate and pray that one day a sensible and real opportunity will fall into your lap. But, what if this IS your real opportunity, and now you just need to act.
Accreditation
Southern Careers Institute is accredited by the Commission of the Council on Occupational Education.



Free Information Request
For official new student information, request a free course catalog and attend Southern Careers Institute this year! For official new student information, contact us now. Let us help you achieve a great future in the business or medical fields!