South Coast College offers the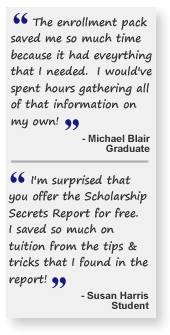 type of relaxed educational environment you just wonít find at most colleges. While other colleges in California are trying to fill your head with stuff youíll never need on the job, we make sure we arenít wasting your time.


Our career training features down-to-earth programs that meet the ever-changing needs of employers. Whether you want to be an Official Reporter, a Deposition Reporter, a Congressional Reporter or do High-Speed Data Entry or Captioning for television, we have a program to get you started! When you graduate from South Coast College you are prepared to get your dream job!

Request a complete course catalog and attend South Coast College this year. More money, an easier life and the pride of being a graduate... What is stopping you?



Campus Information
South Coast College is located in beautiful Orange, California. Maybe thatís part of the reason for our down-to-earth educational approach and our optimistic view!


We have a great campus with lots of places to relax and study and with all the industry-standard technology you need to learn and practice your skills on. Want to enter the legal field? We have a mock courtroom so youíre comfortable (and a law library so youíre well-read). Our medical classrooms are fully equipped, we have a bookstore, computer labs and an auditorium so we can all get together for any one of our great student events!

Request a free 2023 enrollment kit and attend South Coast College this year.
Class Format
South Coast College has a friendly faculty and staff that are happy to help you throughout your time as a student. Our instructors are all experienced in the industry they teach, so youíll benefit from their real-world experience as much as the curriculum weíve carefully developed.


At South Coast College we provide excellent medical and legal training to a diverse student body, realizing that all students learn in different ways. To this end we provide hands-on experiences, practical exercises to build your skills, in class discussions and lectures, and on-the-job training through externships.

We are so proud of all that we have to offer we love it when potential students ask to stop by and take a tour!
Affordability
South Coast College knows that finances can sometimes be a barrier to achieving your dreams. We believe that if youíre willing to work for your dreams, you should be able to afford the education you need to get to them. Because of this, we offer financial aid options to qualified students.


Let our helpful financial aid staff assist you in filling out the appropriate paperwork and determining what you may qualify for. Contact us today to find out just how affordable a bright future with South Coast College can be!

Know the Pride that comes from being a College Graduate Contact us now!



Support
At South Coast College we support our students by providing:


A wide variety of student services
Orientation for new students
Financial aid for qualifying students
Externships
Part-time job search assistance for current students
Career placement assistance for South Coast College graduates
Accreditation
South Coast College is accredited by the Accrediting Council for Independent Colleges and Schools (ACICS).



Free Information Request
Get your official new student information by requesting your free South Coast College course catalog immediately! Contact us now so we can get you started on your way to achieving a terrific and rewarding future in either the legal or medical fields!