Taking the first step to bettering your life is easy once you've made a commitment to do so, and visiting this page means you just made a great decision!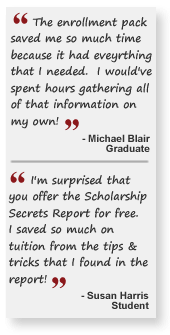 South College offers a small, friendly environment, small class sizes, quality curricula, flexible scheduling and personal attention.
South College truly has all that you're looking for in an educational experience.
Uncover a path to success by enrolling in one of South College's Degree programs such as Pharmaceutical Science, Nursing, Health Science, Elementary Education, Business Administration or Legal Studies.
Request a complete course catalog and attend South College this year.
More money, an easier life and the pride of being a graduate... What is stopping you?
Campus Information:
South College is located in Knoxville, TN and provides all of the modern, necessary equipment needed to make your learning experience a rewarding one. Study in the library, take breaks with friends in the student break-rooms or browse the campus bookstore-our campus atmosphere is serene and comforting.


Free Information Request:
Request complimentary official new student information from South College and learn more about taking control of your career and your future! There is no obligation and, with every day that passes, an enrolled student is gaining an edge on you!