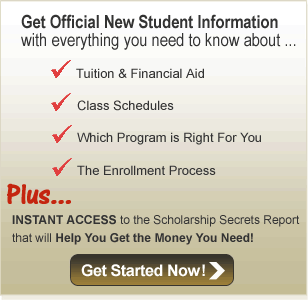 A distinct curriculum that includes diverse culinary training and foundations courses in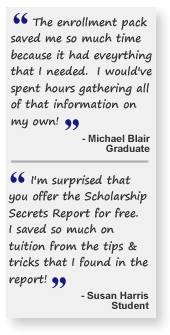 Culinary Arts is central to our methodology and training at Scottsdale Culinary Institute, and our Le Cordon Bleu affiliation is truly indicative of the standards we employ in our culinary training programs.
Multiple training locations, the opportunity to exercise culinary creativity, two student-run, 3-star restaurants and our commitment to excellence put us at the forefront of Culinary Arts education.
Whip up a recipe for your future, and be sure to add Scottsdale Culinary Institute to your list of ingredients!
Contact us today and 'Enjoy Sweet Success!'
Campus Information
Scottsdale Culinary Institute operates primarily on our Camelback campus in Scottsdale, AZ. Our Camelback campus houses our Education Dept., the Library, the Resource Center and L'Ecole, our 3-Star, student-run restaurant.


The Scottsdale Culinary Institute Sky Bridge Campus is only minutes from our main campus and houses Administrative Offices, classrooms, several kitchens and L'Acadamie, another of our student-run restaurants.

The Scottsdale Culinary Institute does not offer residential housing.



Class Format
Our Certificate programs can be completed in as little as 15 months; however, students should expect to spend considerably more time training for their Bachelor Degree. Enjoy the following benefits as a student of Scottsdale Culinary Institute:


Our programs are designed to deliver the best possible training in a reasonable amount of time.
Learn first-hand by doing! Our students have many hands-on opportunities to master their techniques.
Our qualified instructors are experts in their fields.
The opportunity to participate in externships is available, as is the honor of working in one of our student-run restaurants.
Still have questions? At your fingertips is everything else you need to know about Scottsdale Culinary Institute. Request complimentary information from Scottsdale Culinary Institute and make a commitment to bettering your life right now! There is no obligation!
Affordability
Qualifying students are eligible for Financial Aid, so you are sure to find a suitable way to finance your education. Get started on your career path today by requesting more information from Scottsdale Culinary Institute. Our representatives are eager to discuss your options and find a financial path that best suits your needs!





Support
At Scottsdale Culinary Institute, you are never alone! Inquire today about these great support services offered at Scottsdale Culinary Institute!


Work part-time while attending Scottsdale Culinary Institute with the assistance of our Employment Coordinators.
Peruse weekly job postings.
Attend job fairs and network with local, national and international employers.
Hone your resume writing and interviewing skills.
Just request a free enrollment kit and our representatives will help you do the rest. We do limit enrollment to ensure small class sizes, so wait no longer! We've made it easy for you to request free information right now!
Accreditation
Scottsdale Culinary Institute is accredited by the Accrediting Commission of Career Schools and Colleges of Technology.



Free Information Request
Perhaps you've been waiting for a real and sensible opportunity to fall into your lap; well, wait not longer! Your opportunity has arrived, and you just need to act on it! Forget about that job you hate and take advantage of what we have to offer at Scottsdale Culinary Institute today!


Request complimentary official new student information from Scottsdale Culinary Institute and learn more about taking control of your career and your future!