Welcome to Remington College!

Taking the first step to bettering your life is easy once you've made a commitment to do so! At Remington College, the commitment is mutual!


Uncover you real potential by gaining the real skill required to be successful in the real world.

At Remington, we know what employers seek in potential employees, and we arm you with the skills and training that makes you highly marketable. Our wide array of degree programs in Business, Criminal Justice, Culinary Arts, Computers and more prepare you for exciting new careers in 42 months or less.

Your future is calling! Answer with a degree from Remington College!




Campus Information

Remington College offers campus courses in modern facilities across 18 campuses.



Not all programs are offered on all campuses, so request information to learn more about the campus of your choice. Remington College does not offer on-campus housing.

Everything else you need to know about Remington College is right at your fingertips. Commit to bettering your life by requesting complimentary information from Remington College There is no obligation and, with every day that passes, an enrolled student is gaining an edge on you!

Class Format


Campus: Various scheduling options, convenient locations and exciting programs to choose from make Remington College campus courses an ideal choice for our traditional learners:



Enjoy utilizing and perfecting your skills using our hands-on approach to training.
Learn the necessary academic foundations under the guidance of your qualified instructors.
Gain confidence and master your skills in the externship portion of your program.
Both day and evening courses are offered.
Program length will vary depending on the program in which you are enrolled; however, programs can be completed in 42 months or less.


Online: Remington College online program offers flexibility without sacrificing quality:



Access your courses 24 hours a day, seven days a week from anywhere in the world.
Complete assignments and submit them to your instructors via the online school.
Maintain interaction with other students and your instructors using the email tool.
View web lectures when time permits.
While you are required to meet deadlines, you are free to set you own schedule and work at hours that convenient for you.
Program length will vary depending on the program in which you are enrolled; however, programs can be completed in 42 months or less.

Still have questions? Just request a free enrollment kit and we will help you do the rest. Classes begin throughout the year, so there's no better time to start than now. What are you waiting for? We've made it easy for you to request free information right now!

Affordability

Tuition and fees will vary depending on the diploma or degree program in which you are enrolled. Financial Aid is available to qualifying students. Representatives at Remington College are anxious to discuss your options and get you started on your career-path, so request free information today!






Support:

Our Career Services Department is always available to assist you with career planning and job search preparation. Our experienced and knowledgeable faculty is available to assist you with all of your academic needs. The staff and faculty at Remington College are eager to help you achieve your goals!



Accreditation

Remington College is accredited by the Accrediting Council for Independent Colleges and Schools.





Free Information Request

Request complimentary official new student information from Remington College and learn more about taking control of your career and your future! Passing on this opportunity for more information means nothing will change for you. You'll still work at a job you hate and pray that one day a sensible and real opportunity will fall into your lap. But, what if this IS your real opportunity, and now you just need to act.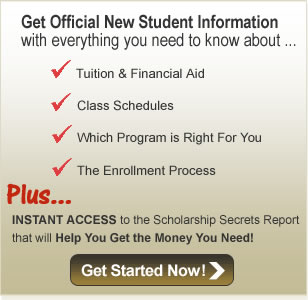 Campus Locations




Remington College - Baton Rouge Campus

10551 Coursey Blvd.
Baton Rouge, LA 70816



Remington College - Cleveland Campus

14445 Broadway Avenue
Cleveland, OH 44125-1957



Remington College - Cleveland West Campus

26350 Brookpark Road
North Olmsted, OH 44070



Remington College - Colorado Springs Campus

6050 Erin Park Drive
Colorado Springs, CO 80918



Remington College - Dallas Campus

1800 Eastgate Drive
Garland, TX 75041



Remington College - Ft. Worth Campus

300 East Loop 820
Ft. Worth, TX 76112



Remington College - Honolulu Campus

1111 Bishop Street, Suite 400
Honolulu, HI 96813



Remington College - Houston Campus

3110 Hayes Road, Suite 380
Houston, TX 77082



Remington College - North Houston Campus

20985 Interstate 45 South
Webster, TX 77598



Remington College - Houston Southeast Campus

11310 Greens Crossing
Houston, TX 77067



Remington College - Lafayette Campus

303 Rue Louis XIV
Lafayette, LA 70508



Remington College - Largo Campus

8550 Ulmerton Road, Unit 100
Largo, FL 33771



Remington College - Little Rock Campus

19 Remington Drive
Little Rock, AR 72204



Remington College - Memphis Campus

2710 Nonconnah Blvd.
Memphis, TN 38132



Remington College - Mobile Campus

828 Downtowner Loop West
Mobile, AL 36609



Remington College - Nashville Campus

441 Donelson Pike
Nashville, TN 37214



Remington College - Shreveport Campus

2106 Bert Kouns Industrial Loop
Shreveport, LA 71118



Remington College - San Diego Campus

123 Camino de la Reina
North Building, Suite 100
San Diego, CA 92108



Remington College - Tampa Campus

2410 E. Busch Blvd.
Tampa, FL 33612-8410