Regency Beauty Institute

You're still the talk of town for adorning your best friend in an edgy up-do that was all the rage at the prom; you festooned fuchsia pink lipstick that broke style-barriers at the speed of light; even your Pomeranian was all the rage for sporting ringlets and ribbons at the local dog park!


Yep! You've got a flamboyance for beauty, and Regency Beauty Institute can help your flamboyance to flourish into a full-fledged Cosmetology career in less than 1-year!

Regency Beauty Institute guides you through a 3-phase Cosmetology program that emphasizes workshop experience, rehearsals and performance. We nurture students through each phase to ensure that techniques are perfected, conventions are appreciated, and creativity is cultivated. Regency Beauty Institute ensures that our graduates are firm in the foundations of Cosmetology while allowing them to explore individual flair, thereby graduating only the best Cosmetologists in the field!

Taking the first step to bettering your life is easy once you've made a commitment to do so, and visiting this page means you just made a great decision! Request a complete course catalog and attend Regency Beauty Institute this year. More money, an easier life and the pride of being a graduate... What is stopping you?




Campus Information

Regency Beauty Institute boasts stunning facilities across the nation. We train on 49 campuses in 14 States.



Program length will vary depending on the location you choose, so request more information today to learn more about the campus of your choice.

Class Format

Regency Beauty Institute takes our students through a 3-phase program that emphasizes hands-on training, skill perfection, and exploration in both cosmetic conventions and emerging techniques:

Workshop/Phase 1 – 320 hours of classroom work and practice on mannequins and willing volunteers
Rehearsal/Phase 2 and Performance/Phase 3 – These phases are combined and intertwined, with students rotating weekly between performance on the clinic floor and classroom


During your training, the following will be emphasized and explored:

Professional development
Salon business and retailing
Salon ecology
Shampoo and conditioning
Anatomy and physiology
Electricity
Chemistry
Design decisions
Trichology
Haircutting
Hairstyling
Formal updos and braids
Wigs and hair extensions
Chemical texturizing
Hair coloring
Nail care
Skin care
State rules and law

Depending on your enrollment status as a part- or full-time student and on the location you choose, the Cosmetology program can be completed in 9 months to a little over 1-year.

Still have questions? Just request a free enrollment kit and we will help you do the rest. Classes begin throughout the year, so there's no better time to start than now. What are you waiting for? We've made it easy for you to request free information right now!

Affordability

Financial Aid is available to qualifying students and will be evaluated by Financial Aid representatives at Regency Beauty Academy. Submit your FAFSA form, submit it to Regency, and rest easy knowing that we are hard at work on your behalf! After swift and extensive evaluation, you'll be informed of the aid you are eligible to receive. Representatives at Regency Beauty Instutute are anxious to discuss your options and get you started on your career-path, so request free information today!






Support

Regency Beauty Institute is well-known in the industry, and we have a nationwide network of hundreds of salons and industry leaders to attest to this fact! Our SalonPartners program allows you to explore the industry and gain insight into the inner-workings of elite salons.


Our Career Services team will assist you in your job search and placement by showcasing your talent to prospective industry leaders.

Everything else you need to know about Regency Beauty Institute is right at your fingertips. Commit to bettering your life by requesting complimentary information from Regency Beauty Institute.

Accreditation

Regency Beauty Institute is accredited by the National Accrediting Commission of Cosmetology Arts and Sciences.




Free Information Request

Request complimentary official new student information from Regency Beauty Institute and learn more about taking control of your career and your future! There is no obligation and, with every day that passes, an enrolled student is gaining an edge on you!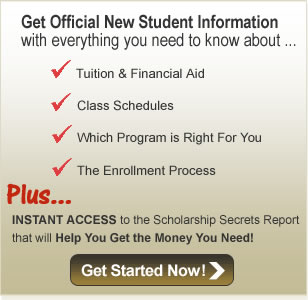 Campus Locations




Regency Beauty Institute
Charlotte , NC Campus

9101 Kings Parade Boulevard,
Charlotte, NC 28273



Regency Beauty Institute
Columbia, SC Campus

268 Harbison Blvd.,
Columbia, SC 29212



Regency Beauty Institute
Antioch, TN Campus

5383 Mount View Road,
Antioch, TN 37013



Regency Beauty Institute
Euclid, OH Campus

22741 Shore Center Drive
Euclid, Ohio 44123



Regency Beauty Institute
North Olmstead, OH Campus

26508 Lorain Road,
North Olmsted, OH 44070



Regency Beauty Institute
Akron, OH Campus

1912 Buchholzer Boulevard,
Akron, OH 44310



Regency Beauty Institute
Columbus, OH Campus

155 Graceland Blvd,
Columbus, OH 43214



Regency Beauty Institute
Dayton, OH Campus

2040 Miamisburg-Centerville Road,
Dayton, OH 45459



Regency Beauty Institute
Springdale, OH (Tri-County) Campus

11489 Princeton Pike,
Springdale, OH 45246



Regency Beauty Institute
Cincinnati , OH (Eastgate) Campus

4450 Eastgate Boulevard,
Cincinnati, OH 45245



Regency Beauty Institute
Indianapolis, IN (Avon) Campus

8252 Rockville Road,
Indianapolis, IN 46214



Regency Beauty Institute
Greenwood, IN Campus

8811 Hardegan Street,
Greenwood, IN 46227



Regency Beauty Institute
Flint, MI Campus

4205 Miller Road,
Flint, MI 48507



Regency Beauty Institute
Walker, MI (Grand Rapids) Campus

3583 Alpine Avenue NW,
Walker, MI 49544



Regency Beauty Institute
Southgate, MI (Detroit) Campus

15070 Dix-Toledo Road,
Southgate, MI 48195



Regency Beauty Institute
Rockford, IL Campus

657 Highgrove Place,
Rockford, IL 61108



Regency Beauty Institute
Elgin, IL Campus

609 South Randall Road,
Elgin, IL 60123



Regency Beauty Institute
Aurora, IL (Naperville) Campus

4374 East New York Street,
Aurora, IL 60504



Regency Beauty Institute
Tinley Park , IL Campus

15917 South Harlem Avenue,
Tinley Park, IL 60477



Regency Beauty Institute
Joliet , IL Campus

2904 Colorado Avenue,
Joliet, IL 60431



Regency Beauty Institute
Darien , IL (Downers Grove) Campus

7411 South Cass Avenue,
Darien, IL 60651



Regency Beauty Institute
Peoria , IL Campus

2601 West Lake Avenue,
Peoria, IL 61614



Regency Beauty Institute
Champaign , IL Campus

517 West Town Center Boulevard,
Champaign, IL 61822



Regency Beauty Institute
Fairview Heights , IL Campus

10850 Lincoln Trail,
Fairview Heights, IL 62208



Regency Beauty Institute
Madison , WI Campus

2358 East Springs Drive,
Madison, WI 53704



Regency Beauty Institute
Greenfield , WI Campus

7995 West Layton Avenue,
Greenfield, WI 53220



Regency Beauty Institute
Duluth , MN Campus

5115 Burning Tree Road,
Duluth, MN 55811



Regency Beauty Institute
Waite Park , MN (St. Cloud) Campus

110 2nd Street South,
Waite Park, MN 56387



Regency Beauty Institute
Blaine , MN Campus

1351 - 113th Avenue NE,
Blaine, MN 55434



Regency Beauty Institute
Maplewood , MN Campus

3000 White Bear Avenue North,
Maplewood, MN 55109



Regency Beauty Institute
Minnetonka , MN (Ridgedale) Campus

12293 Ridgedale Drive,
Minnetonka, MN 55305



Regency Beauty Institute
Burnsville , MN Campus

14350 Buck Hill Road,
Burnsville, MN 55306



Regency Beauty Institute
Kansas City , MO (Independence) Campus

14133 East Highway 40,
Kansas City, MO 64136



Regency Beauty Institute
St. Peters , MO Campus

259 Salt Lick Road,
St. Peters, MO 63376



Regency Beauty Institute
Mehlville , MO Campus

4468 Lemay Ferry Road,
Mehlville, MO 63129



Regency Beauty Institute
Topeka , KS Campus

1930 SW Wanamaker Road,
Topeka, KS 66604



Regency Beauty Institute
Olathe , KS Campus

12517 South Rogers Road,
Olathe, KS 66062



Regency Beauty Institute
Fort Collins , CO Campus

2236 East Harmony Road,
Fort Collins, CO 80528



Regency Beauty Institute
Westminster , CO Campus

6755 West 88th Avenue,
Westminster, CO 80031



Regency Beauty Institute
Lakewood , CO Campus

98 Wadsworth Boulevard,
Lakewood, CO 80226



Regency Beauty Institute
Phoenix , AZ (Metro Center) Campus

10217 North Metro Parkway West,
Phoenix, AZ 85051



Regency Beauty Institute
Tolleson , AZ (Phoenix) Campus

7910 West Thomas Road,
Phoenix, AZ 85033



Regency Beauty Institute
Mesa , AZ Campus

1457 West Southern Avenue,
Mesa, AZ 85203



Regency Beauty Institute
East Tucson , AZ Campus

7225 East Broadway Boulevard,
Tucson, AZ 85710



Regency Beauty Institute
Austin , TX Campus

500 East Ben White Boulevard,
Austin, TX 78704



Regency Beauty Institute
Spring, TX (Cypresswood) Campus

19770 North Freeway,
Spring, TX 77373



Regency Beauty Institute
Pasadena , TX Campus

5968 Fairmont Parkway,
Pasadena, TX 77505