Welcome to Rasmussen College!

Forget about that job you hate and take advantage of what we have to offer at Rasmussen College today!


Rasmussen College can has the program you need to pursue a new career now, and we'll graduate you into the workforce as competent, confident prospects that command the attention of employers!

Rasmussen College is highly appealing because of our many and varied Diploma, Certificate, Associate Degree, Bachelor Degree, and Master Degree programs. Additionally, we offer these programs in some of the hottest career fields today such as Allied Health, Business, Criminal Justice, Nursing, Education, and Technology and Design. Rasmussen College opens doors and helps you to Learn, Grow and Succeed!

Request free information today and be on your way to a more rewarding career tomorrow!




Campus Information

If you thrive best in a one-on-one, structured classroom environment, then Rasmussen College's campus courses are best for you. Varying campuses offer varying programs, so inquire today about the campus of your choice.



Residential housing is not available on any of Rasmussen College campus locations. Classes begin throughout the year, so there's no better time to start than now!

Class Format

Campus Courses are offered in a traditional, classroom environment. Our campus learners benefit from:



Various scheduling options that include both day and evening courses
Convenient locations in 5 States
A hands-on approach to learning, which is at the core of our methodology at Rasmussen College
One-on-one guidance from our qualified instructors

Online Courses offer the same high-quality curriculum while allowing flexibility in the online learner's schedule:

Access your courses from anywhere you have an internet connection, 24-hours per day
Use the Rasmussen College online school to view lessons and submit assignments at times that are convenient for you
Chat with other students, email your instructors and participate in discussions using the chat, email and discussion tools in the online school
Meet deadlines with ease by scheduling them on a daily calendar that works best for you

The length of time in which it will take you to complete a campus or online program will vary, as all programs have different course requirements.

Still have questions? At your fingertips is everything else you need to know about Rasmussen College. Request complimentary information from Rasmussen College and make a commitment to bettering your life right now! There is no obligation!

Affordability

Rasmussen College's tuition and fees will vary depending on the certification program in which you are enrolled. As an accredited college, Rasmussen College is eligible to participate in Federal Financial Aid programs and more:



Pell and SEOG Grants
Federal Loan Programs
State Programs
Alternative Loans
Outside Sources
Employment Assistance
Military Tuition Discount

Get started on your career path today by requesting more information from Rasmussen College. Our representatives are eager to discuss your options and find a financial path that best suits your needs!




Support

At Rasmussen College, you are never alone! Inquire today about these great support services offered at Rasmussen College:



Student Support Services including 24 hour technical support for our online students
Admissions Support Services
Personal Support Services
Career Services
Alumni Services

Just request a free enrollment kit and we will help you do the rest. What are you waiting for? We've made it easy for you to request free information right now!

Accreditation

Rasmussen College is accredited by The Higher Learning Commission of the North Central Association of Colleges and Schools.




Free Information Request

Request complimentary official new student information from Rasmussen College and learn more about taking control of your career and your future! Perhaps you've been waiting for a real and sensible opportunity to fall into your lap; well, wait not longer! Your opportunity has arrived, and you just need to act on it!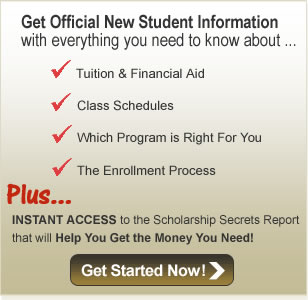 Campus Locations




Rasmussen College
Brooklyn Park, MN Campus

8301 93rd Avenue North
Brooklyn Park, MN 55445-1512



Rasmussen College
Eagan, MN Campus

3500 Federal Drive
Eagan, MN 55122-1346



Rasmussen College
Eden Prairie, MN Campus

7905 Golden Triangle Dr., Suite 100
Eden Prairie, MN 55344



Rasmussen College
Lake Elmo/Woodbury, MN Campus

8565 Eagle Point Circle
Lake Elmo, MN 55042



Rasmussen College
Mankato, MN Campus

130 Saint Andrews Drive
Mankato, MN 56001



Rasmussen College
Moorhead, MN Campus

1250 29th Avenue South
Moorhead, MN 56560



Rasmussen College
St. Cloud, MN Campus

226 Park Avenue South
St. Cloud, MN 56301-3713



Rasmussen College
Aurora, IL Campus

2363 Sequoia Dr.
Aurora, IL 60506



Rasmussen College
Rockford, IL Campus

6000 East State Street Fourth Floor
Rockford, IL 61108-2513



Rasmussen College
Bismarck, ND Campus

1701 E. Century Ave.
Bismarck, ND 58503



Rasmussen College
Fargo, ND Campus

4012 19th Avenue SW
Fargo, ND 58103



Rasmussen College
Fort Myers, FL

9160 Forum Corporate Parkway, Suite 100
Fort Myers, FL 33905



Rasmussen College
Ocala, FL Campus

2221 SW 19th Avenue Road
Ocala, FL 34471



Rasmussen College
Pasco County, FL Campus

2127 Grand Boulevard
Holiday, FL 34690



Rasmussen College
Green Bay, WI Campus

904 South Taylor Street, Suite 100
Green Bay, WI 54303