Professional Training Centers has long been committed to the betterment and lifelong learning of a diverse community of students.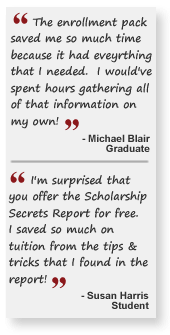 We devote our resources to ensuring that our learners are immersed in the best Associate and Occupational degree and Diploma curricula possible.


Our academic programs include studies in fields that are in high-demand and ensure a life of financial and personal fulfillment. Contact us today to learn more about our degree programs in General Studies, Diagnostic Medical Sonography, Echocardiography Technology, General Radiologic Technology as well as our diploma programs in Medical Assisting, Medical Insurance Coding, and Pharmacy Tech.

Take the first step towards a commitment to better your life by requesting complimentary information from Professional Training Centers. There is no obligation, and we've made it easy for you to request free information right now!

More money, an easier life and the pride of being a graduate what is stopping you?



Campus Information
Professional Training Centers' campus is located on a 6-acre campus in Miami, Fl. Our 7 total buildings are well-suited and well-equipped for the hands-on training that is so pertinent to our challenging programs, and we have many clinical affiliations in the immediate area. Our local library ensures unlimited internet and research access for all students. At Professional Training Centers, you'll be immediately captivated by our warm and nurturing learning environment.



Professional Training Centers does not offer on-campus housing; however, we are conveniently located within a reasonable distance of public transportation.
Class Format
Professional Training Centers offers campus-based programs that are rich in practical application and skill mastery. Our variety of diploma and degree programs and our flexible class schedules are sure to accommodate almost anyone's hectic life.


Program length will vary depending on the degree program in which you are enrolled; however, diploma programs are completed in less than 1-year, and degree programs are completed in approximately 2-years
Students engage in both practical and theoretical learning that fosters both program intellect and skills
Students have the option of enrolling in morning, afternoon, or evening courses and may enroll on either a full- or part-time basis
Everything else you need to know about Professional Training Centers is right at your fingertips. Request a course catalog and attend Professional Training Centers this year! With every day that passes, an enrolled student is gaining an edge on you!
Affordability
Tuition and fees will vary depending on the diploma or degree program in which you are enrolled as a Professional Training Centers student. Financial Aid is available to qualifying students and includes:


Federal Supplemental Educational Opportunity Grant (FSEOG)
Federal Pell Grant
Federal Student Loans
Federal Subsidized Stafford Loan
Federal Unsubsidized Stafford Loan
Federal PLUS Loan
Representatives at Professional Training Centers are anxious to discuss your options and get you started on your career-path, so request free information today!
Support
Professional Training Centers' experienced and knowledgeable faculty is available to assist you with all of your academic needs. Our Continuing Education Unit will assist you in taking strides towards furthering your career by counseling you in the specialized certifications and workshops relevant to your field of study.


Taking the first step to bettering your life is easy once you've made a commitment to do so, and the staff and faculty at Professional Training Centers is eager to help you do achieve your goals!
Accreditation
Professional Training Centers is accredited by the Accrediting Council for Independent Colleges and Schools.



Free Information Request
Request complimentary official new student information from Professional Training Centers and learn more about taking control of your career and your future! Passing on this opportunity for more information means nothing will change for you. You'll still work at a job you hate and pray that one day a sensible and real opportunity will fall into your lap. But, what if this IS your real opportunity, and now you just need to act?