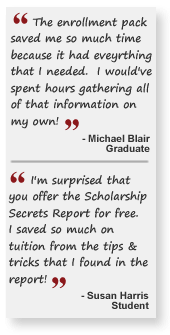 Platt College is a San Diego based college that specializes in the Media Arts.  Our commitment to our students is surpassed by none, and our unique academic approach spurs creativity and core individual development.


Our programs are on the cutting of technology and include 3D Animation, Digital Video Production, Graphic Design and Web Design.  The Platt College Advantage puts a Diploma, Associate or Bachelor degree within your grasp and asks only for commitment, hard work and passion in return./p>

Request a complete course catalog and attend Platt College this year. More money, an easier life and the pride of being a graduate...
What is stopping you?



Campus Information:
Platt College's campus houses classrooms, computer labs and a library.  Class sizes are tightly regulated to ensure that our students are receiving the individual attention they deserve.



Residential housing is not offered on the Platt Campus.
Class Format:
Platt College courses are offered in a traditional, classroom environment.  Our campus learners benefit from:
Small class sizes and convenient scheduling
Inviting location in San Diego, CA
A hands-on approach to learning, which is at the core of our methodology at Platt College
One-on-one guidance from our qualified instructors
Still have questions?  At your fingertips is everything else you need to know about Platt College.  Request complimentary information from Platt College and make a commitment to bettering your life right now!  There is no obligation!
Affordability:
Platt College's tuition and fees will vary depending on the diploma or degree program in which you are enrolled.  Qualifying students are eligible for Financial Aid:
Federal Pell Grants
Federal Supplemental Education Opportunity Grants (FSEOG)
Federal ACG (Academic Competitiveness Grant)
CAL Grants
FFEL Program Loans
Federal Parent Loans for Undergraduate Students (PLUS)
Federal Work-Study Programs (FWS)
Alternative Loans
V.A. Benefits
Scholarships
Get started on your career path today by requesting more information from Platt College. Our representatives are eager to discuss your options and find a financial path that best suits your needs!
Support:
Job search preparation and career planning are handled by our experienced and knowledgeable Career Services Department. Your academic needs are tended to by our outstanding staff and faculty. Just request a free enrollment kit and we will help you do the rest. Classes begin throughout the year, so there's no better time to start than now. What are you waiting for? We've made it easy for you to request free information right now!


Accreditation:
Platt College is accredited by The Accrediting Commission of Career Schools and Colleges of Technology.



Free Information Request:
Request complimentary official new student information from Platt College and learn more about taking control of your career and your future! Perhaps you've been waiting for a real and sensible opportunity to fall into your lap; well, wait not longer! Your opportunity has arrived, and you just need to act on it! Forget about that job you hate and take advantage of what we have to offer at Platt College today!