Pioneer Pacific College

From criminal justice to the culinary arts, Pioneer Pacific College has something to offer everyone seeking to earn a college degree!


Getting our start in 1981 as Skilltronics, Inc. of Corvallis, Oregon, Pioneer Pacific College founded a unique training program for students wanting to enter what we recognized as a growing electronics industry. Pioneer Pacific College has evolved and changed as a school in order to meet the needs of our students and the employers seeking to hire them.

Now Pioneer Pacific College offers both Associates and Bachelors degrees in focused programs designed to help you get into the career of your dreams. Pioneer Pacific College features industry-current technology and modern equipment for students in training. We constantly revise our curriculum to meet the requirements for entry level employment in a variety of exciting careers.




Campus Information:

People have often remarked at how friendly, supportive and relaxed Pioneer Pacific College campuses are. We maintain small classes so our students get the individual attention they need to succeed in their class work. Pioneer Pacific College has classes throughout Oregon, including locations in: Wilsonville Main Campus, Health Career Institute in Wilsonville, Clackamas Campus, Oregon Culinary Institute, and at the Eugene/Springfield Campus.




Class Format:

At Pioneer Pacific College we believe very strongly that real experience is the most appropriate teacher. We feature lots of hands-on activities and small classes so our students get the attention they need from our talented instructors.



Affordability

Pioneer Pacific College financial aid is available through federal grants and loans and the North American Free Trade Act scholarship programs. We also offer payment plan options.






Support:

From small classes to personable teachers, Pioneer Pacific College offers our students the most valuable support we can – a great education!



Accreditation

Pioneer Pacific College is accredited by the Accrediting Council for Independent Colleges and Schools (ACICS).




Free Information Request

If you are ready to make the commitment to a terrific career starting at our school, contact us for more information on how you can become a student of the Pioneer Pacific College.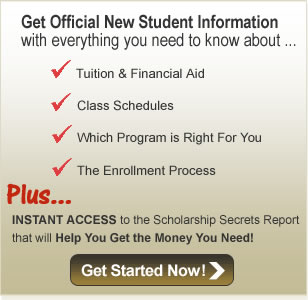 Campus Locations




Pioneer Pacific College
Main Campus

27501 SW Parkway Avenue
Wilsonville, OR 97070



Pioneer Pacific College
Clackamas Campus

8800 SE Sunnyside Road
Clackamas, OR 97015



Pioneer Pacific College
Eugene/Springfield Campus

3800 Sports Way
Springfield, OR 97477