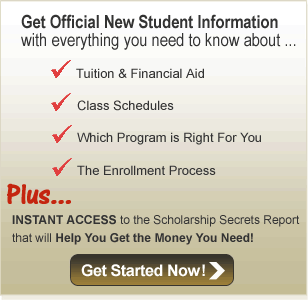 Established in 2002 to extend the reach of the prestigious Le Cordon Bleu family of culinary programs, Orlando Culinary Academy has begun building a reputation for maintaining high academic standards and fostering a setting of mutual respect and active participation.
For everything you need to know about Orlando Culinary Academy, read on.
Campus Information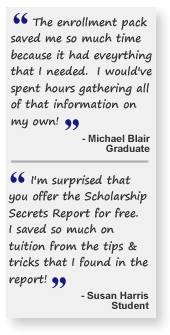 Our campus setting in Orlando offers many opportunities for interactive learning experiences in teaching kitchens and active classrooms. Beyond the campus is a world of opportunities and inspiration in one of the hottest entertainment environments in the world. If you want to work in the culinary field—this is the place to learn and grow. Inspiration is always nearby in Orlando, and students can learn simply by enjoying the exciting world of entertainment around them.



Request a free 2023 enrollment kit and attend Orlando Culinary Academy this year.
Class Format
In all of our classes we offer multiple opportunities for students to apply theoretical concepts in real world situations so you are directly applying what you learn through lecture and demonstration. This allows you to constantly build your own skills while becoming more socially aware in the workplace and understanding the way culture, history and science apply directly to the culinary arts. Because most of our instructors are also industry professionals, they can pass on their vast experience to you, their student.


Affordability
Financial aid is available for eligible students and we suggest all students apply for financial aid almost immediately so it can take affect quickly if you qualify. Contact us today for help from our friendly financial aid staff. Let us help you see how affordable a great education can be!


More Money, an Easier Life and The Pride of being an Academy Graduate What is stopping you?
Support
At Orlando Culinary Academy we support our students by providing:
Financial aid for eligible students
Career-placement assistant services
Assistance in resume writing
Training in interviewing skills
Passing on this opportunity for more information means nothing will change for you. You'll still work at a job you hate and pray that one day a sensible and real opportunity will fall into your lap. But, what if this IS your real opportunity, and now you just need to act.
Accreditation
Orlando Culinary Academy is accredited by the Accrediting Council of Independent Colleges and Schools (ACICS).



Free Information Request
For official new student information, request a free course catalog and attend Orlando Culinary Academy this year! For official new student information, contact us now. Let us help you achieve a great future in the culinary arts!