North-West College offers a wide selection of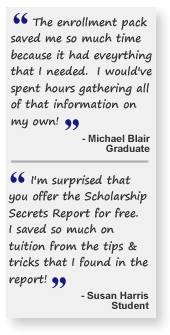 Associate degrees and NWC Skills Certificates to dedicated students. Founded in 1946, NWC grew out of the University of Wyoming Northwest Center to become a well-respected and much-loved college today.


North-West College's faculty features experts in many fields, but while they're our instructors their focus is on your success. We have more than 50 transfer degrees, a tremendously low tuition rate, international travel opportunities and what we call "theme living" — wings of our residence halls devoted to Music, Art, Agriculture, Photography, Writing and more!

At North-West College you'll always be surrounded by the things you love as you head towards the future of your dreams!



Campus Information
North-West College is a stunning 124-acre campus located in the beautiful Big Horn Basin, in the scenic valley of the Shoshone River. We have 58 buildings and 5 residence halls, an Equine Center, Stock Agricultural Pavilion, an observatory and an additional 36-acre mountain field station near beautiful Sunlight Basin.



At North-West College's campus you'll find everything you need as a college student.
Class Format
At North-West College we work hard to keep our class sizes small and provide you with the faculty support you need in order to succeed in your chosen major. We offer more than 60 degree and 25 certificate choices for interested students. Our classes are balanced with theory and practice, even allowing students in some programs to learn and network through internships and local jobs we help you find and maintain.


Affordability
North-West College has a fulltime Financial Aid Office that is available to educate you about financial aid, become financially responsible and help you secure funds for the pursuit of your educational goals. Did you know there's approximately $2 million in scholarships just waiting for worthy students? We can help you find out if you qualify for any of it!


Financial aid is available to eligible students, but at Northwest we know it's about more than getting the aid you need—it's also about being ready to pay it back. We treat all our students equally and fairly and happily guide you through the financial aid application process.



Support
At North-West College we support our students by providing:
Financial aid for eligible students
Career planning services
Job Search support
Computing services
A convenient library
Peer-tutoring
On-campus childcare center
Don't pass up this opportunity for more information! Use this opportunity to contact us and get a free North-West College course catalog.
Accreditation
North-West College is accredited by the Higher Learning Commission of the North Central Association of Colleges and Schools.



Free Information Request
For your official new student information contact us at North-West College this year! Let us help you get started on the path to a great and exciting new future career!