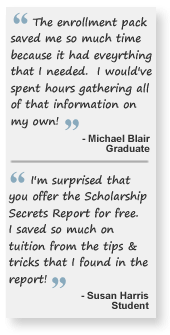 Moore Career College, located in Baton Rouge, LA, is a career specific school that focuses on Massage Therapy with the opportunity to specialize in specific massage techniques.


In 9 to 15 months, you could be using your healing-touch to chase away chronic pain and discomfort for countless individuals who put their faith in this holistic, natural, soothing technique. Massage Therapists are in high-demand. Earn your place in this rewarding field with a diploma from Moore Career College.

Request a complete course catalog and attend Moore Career College this year. More money, an easier life and the pride of being a graduate... What is stopping you?



Campus Information
Moore Career College provides on-campus, practical training on our main campus in Baton Rouge, LA. Our facilities are up-to-date with the tools and equipment you need to master your techniques.



Moore Career College does not offer on-campus housing.
Class Format
Our Massage Therapy program can be completed in 9 to 15 months. Our courses are offered in a traditional, learning environment. Our learners benefit from:
Scheduling options that include both day and evening courses
A hands-on approach to learning, which is at the core of our training at Moore Career College
Practical guidance from our qualified, industry-experienced instructors
Still have questions? At your fingertips is everything else you need to know about Moore Career College. Request complimentary information from Moore Career College and make a commitment to bettering your life right now!
There is no obligation!
Affordability
Qualifying students are eligible for Financial Aid. Get started on your career path today by requesting more information from Moore Career College. Our representatives are eager to discuss your options and find a financial path that best suits your needs!





Support
Contact us today for information about these great support services offered at Moore Career College:
Career Guidance
Resume Writing
Interview Techniques
Networking Opportunities
Just request a free enrollment kit and we will help you do the rest. Classes begin throughout the year, so there's no better time to start than now. What are you waiting for? We've made it easy for you to request free information right now!
Accreditation
Moore Career College is accredited by the Commission on Massage Therapy Accreditation.



Free Information Request
Request complimentary official new student information from Moore Career College and learn more about taking control of your career and your future! Perhaps you've been waiting for a real and sensible opportunity to fall into your lap; well, wait not longer! Your opportunity has arrived, and you just need to act on it! Forget about that job you hate and take advantage of what we have to offer at Moore Career College today!