Missouri Tech has been teaching college students in the exciting city of St.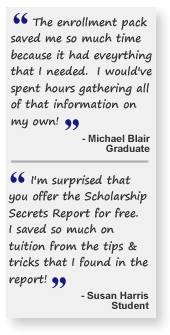 Louis since 1932. Even today we provide our Missouri Tech students the skills and education you need to land a great job in the ever-growing technical field. Our curriculum and programs are designed and updated by top industry professionals so you're trained the skills employers want and need, making you even more marketable upon graduation.


At Missouri Tech you'll get real-world experience to make your transition to the workforce a smooth one. We make sure you're ready to work in today's in-demand technical careers. If you're looking for a great start in life, check out what we have to offer at Missouri Tech!

Take the first step to bettering your life and request an enrollment package and we'll help you get started at Missouri Tech!



Campus Information:
Missouri Tech is conveniently located in the metropolitan area of St. Louis, Missouri. We are part of the Corporate Square Office Park and have eight classrooms, a library, our administrative offices and a comfortable student lounge. Our computer lab includes 100 workstations and lots of additional equipment to learn on.



Request your free course catalog and attend Missouri Tech this year.
Class Format:
Missouri Tech graduates are so successful in their chosen fields because they get a career-focused education and the problem-solving skills to prepare them for a bright future. Missouri Tech classes are degree-specific; all students also receive additional education through our core curriculum with its focus on computer training and workplace readiness. Our students learn how to put their skills to good use in an enjoyable environment. With our student-teacher ratio of 12 to 1 and flexible class schedules, we are able to provide you with the education you need.


Affordability:
Missouri Tech firmly believes that some sort of funding can be found for anyone who truly wants a higher education. Let our Financial Assistance Department help advise you about the application process for financial aid. We will also gladly educate you about the wide variety of resources financial aid can come from, including: Federal Pell Grant Program, Federal Stafford Loan (Subsidized), Federal Stafford Loan (Unsubsidized), Federal PLUS (Loans to Parents), Corporate and Institutional Scholarships, Company Reimbursement, Workforce Investment Act (WIA), Division of Vocational Rehabilitation (DVR), Veterans Administration, and Non-Title IV Loans.

Earn even more money, create a more satisfying life and know the pride of being a Missouri Tech Graduate. Contact us to get more information now!



Support:
At Missouri Tech we support our students by providing:


financial aid to eligible students
a Career Planning and Placement Office to help you find employment
career-oriented training
hands-on learning opportunities
coaching for interviews
assistance preparing resumes and cover letters
assistance finding part-time employment while you attend college
assistance helping you locate affordable local housing
Accreditation:
Missouri Tech is accredited by the Accrediting Commission of Career Schools and Colleges of Technology.



Free Information Request:
Get your free copy of official Missouri Tech new student information, by requesting a free course catalog now. Let us help you get started towards achieving a great future in technology and engineering!