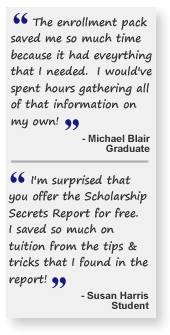 Visiting this page means you've made a great decision to better your life, and requesting information from Laurus Technical Institute is an excellent place to start!


For entry level training and career advancement, Laurus Technical Institute is the school of choice. Our programs in Medical Assisting, Medical Billing and Coding, Medical Office Administration, and HVACR are challenging and rewarding, yet they are fast-tracked and specific to your field of choice.

In as little as 7-months, you can increase your earning potential and become a viable and well-respected prospect in the workforce, but you have to make it happen by requesting free information from Laurus Technical Institute now!



Campus Information:
Modern facilities, libraries, well-equipped labs, small class sizes, convenient locations What more can you ask for you!


Laurus Technical Institute campuses offer varying programs, so request free information today to learn more about the campus of your choice. Everything else you need to know about Laurus Technical Institute is right at your fingertips. Commit to bettering your life by requesting complimentary information from Laurus Technical Institute.



Class Format
Laurus Technical Institute offers campus courses that will exceed your expectations! Our goal is to make your learning environment as comfortable and career specific as possible. In doing so, we've developed the following standards for programs:


Your training in primarily hands-on and instruction is in vocational skills that are specific to your program.
Qualified instructors are dedicated to your success.
Training is relevant to both entry-level positions and career advancement.
Both day and evening courses are offered.
Programs can be completed in 7 to 9 months.
What are you waiting for? We've made it easy for you to request free information right now! Request a complete course catalog and attend Laurus Technical Institute this year. More money, an easier life and the pride of being a graduate
What is stopping you?
Affordability
Representatives at Laurus Technical Institute are anxious to discuss your options and get you started on your career-path, so request free information today to learn about financial aid and other options such as:


PELL Grant
Subsidized Loan
Unsubsidized Loan
Sallie Mae - Career Loans
TFC Alternative Financing
VA Educational Benefits
Support:
Your needs will be met at Laurus Technical Institute. We have Career Services support in place that includes guidance and preparation in:


Writing a cover letter
Developing an effective resume
Effective interview techniques
Mock interviews
Questions to ask an employer during an interview
Professional networking opportunities
Job search
Job Fairs
Still have questions? Just request a free enrollment kit and we will help you do the rest. Classes begin throughout the year, so there's no better time to start than now.
Accreditation
Laurus Technical Institute is accredited by the Accrediting Commission of Career Schools and Colleges of Technology.



Free Information Request
Request complimentary official new student information from Laurus Technical Institute and learn more about taking control of your career and your future! There is no obligation and you are not expected to make a commitment, so you have nothing to lose! But, think about what you can gain with as a graduate of Laurus Technical Institute!