Since 1976 L'Academie de Cuisine has been training promising students of the culinary arts.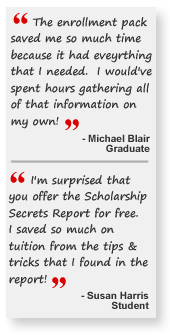 Basing our students' education on the principles of simple, clean technique and frequent, dedicated practice. Today we are one of the premier culinary institutes in the Washington, DC area and one of the best culinary schools in the entire United States.


We have classes for students wishing to become professionals in the culinary arts fields as well as people who just want to better the skills they use in their own homes.

You just made a great decision!

Taking the first step to bettering your life is easy. Just request a care package and we will help you do the rest.

Request a free 2023 enrollment kit and attend L'Academie de Cuisine this year.



Campus Information:
Located near beautiful Bethesda, in Gaithersburg, Maryland, our school puts you in the middle of an artistically and culturally rich environment that is bound to inspire you. Restaurants of all types abound and art galleries line the streets of the towns. Not far from Baltimore and Washington, DC, the possibilities are endless when you attend L'Academie de Cuisine.



Class Format
Students receive hands-on, well-supervised training as well as plenty of time to work in independent and team projects so you can hone your culinary skills in a multitude of different and valuable ways. We feature intense classes with small numbers and careful training and supervision.


Affordability
Financial aid is available to qualified students at L'Academie de Cuisine. Contact us today to learn more!





Support:
At L'Academie de Cuisine, we support our students by providing:
Financial aid to all eligible students
Experienced staff and teachers
26 week paid externship at a fine-dining restaurant near Washington, DC
Job placement assistance
Take the first step towards a commitment to better your life by requesting complimentary information from L'Academie de Cuisine. There is no obligation!
Accreditation
L'Academie de Cuisine is accredited by the Accrediting Council for Continuing Education and Training (ACCET).


Free Information Request
For official new student information, request a free course catalog and attend L'Academie de Cuisine this year! For official new student information, contact us now. Let us help you achieve a great future in the culinary arts!