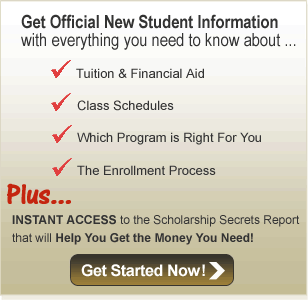 Whip up a plan for success, and put Kitchen Academy on your menu! Kitchen Academy can fast track your culinary training and get you started in the culinary industry quickly!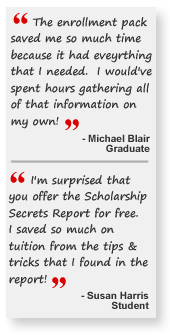 If you're already established in your culinary career and are seeking a program that will propel your career forward, Kitchen Academy can help you in that area, also. We do it all!
The best part is we do it in our school kitchen, so your training is hands-on and relevant. In as little as 30 weeks you can earn your Culinary Arts or Baking and Pastry Diploma. So what are you waiting for? You've already made a great decision to better your life by visiting this page, so let Kitchen Academy help you!
Request a complete course catalog and attend Kitchen Academy this year. More money, an easier life and the pride of being a graduate... What is stopping you?
Campus Information:
Kitchen Academy does not offer on-campus housing; however, a variety of available housing close to our campuses, and surrounding attractions will keep you busy in your down time.



Class Format:
Kitchen Academy diploma programs boast the following advantages:


Enjoy utilizing and perfecting your skills using our hands-on approach to training.
Spend all of your time training in our school kitchen, beginning on day 1!
Learn the necessary academic foundations under the guidance of your qualified instructors.
Master your skills in the externship portion of your program.
Early morning, afternoon and evening courses are offered.
Still have questions? Just request a free enrollment kit and we will help you do the rest. Classes begin 8 different times throughout the year, so there's no better time to start than now. What are you waiting for? We've made it easy for you to request free information right now!
Affordability:
Financial Aid is available to qualifying students. And Kitchen Academy Admissions Representatives are available to assist you in developing a financial aid package that works for you.

Representatives at Kitchen Academy are anxious to discuss your options and get you started on your career-path, so request free information today!



Support:
Kitchen Academy's Career Services Department is always available to assist you with career planning and job search preparation. Our experienced and knowledgeable staff is available to assist you with all of your needs.


Everything else you need to know about Kitchen Academy is right at your fingertips. Commit to bettering your life by requesting complimentary information from Kitchen Academy.
Accreditation:
Kitchen Academy is accredited by the Accrediting Council for Independent Colleges and Schools



Free Information Request:
Request complimentary official new student information from Kitchen Academy and learn more about taking control of your career and your future! There is no obligation and, with every day that passes, an enrolled student is gaining an edge on you!