Welcome to Indiana Wesleyan University!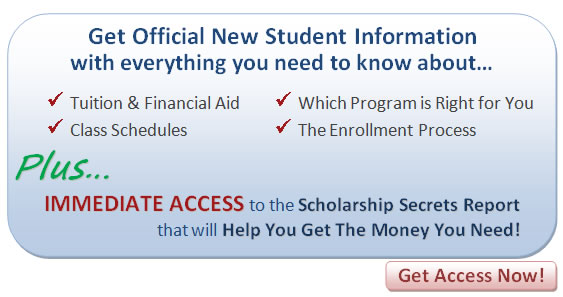 Background
Indiana Wesleyan University is a Christian college that was founded in 1920. We are dedicated to providing students with real-world learning in a Christ-centered atmosphere. IWU offers more than 70 areas of study spanning over 8 campuses in the U.S. You can earn your college degree in four years or less, depending on your course of study.
Besides offering a top-notch education to students looking to earn their Bachelors degree or Associates degree, we are also a college that supports many community outreach programs. To that end, IWU is involved with organizations such as the:
Boys and Girls Club of America
Child Evangelism Fellowship
Various Mentoring Programs
And Others
Campus Information
Indiana Wesleyan University has eight campuses located in Indiana, Ohio, and Kentucky. Programs offered do vary by location.
Class Format
Campus – Classes sizes are kept small at IWU to provide individual attention to students. The curriculum is up-to-date and includes both theory and practice forms of learning. Instructors are professionals in their field and bring real-world experiences to the classroom and labs.
Online – IWU offers an online program that enables students to earn their college degree at their own pace. The online courses are available 24 hours a day, 7 days a week, which makes it very convenient for those people with a busy lifestyle. You can earn the same college degrees as students attending the college on campus.
Affordability
Indiana Wesleyan University makes it easy for you to attend college by offering various options for financial assistance. Our goal is to give each and every student a quality Christian education that is affordable.
Indiana Wesleyan University offers qualified students scholarship opportunities, as well as grants. We also offer a unique program with our church-matching program because many churches will support their members in this way. A financial assistance officer is waiting to talk with you individually to come up with a financial aid package that is designed specifically for you.
Support
Indiana Wesleyan University offers a full athletics program (the Wild Cats), if playing or watching and supporting school sports is your desire. Other support services for students include:
Library
Chapel
Computer labs
Health services
Residential facilities
Fitness center
Student center
Accreditation
Indiana Wesleyan University is accredited by the Higher Learning Commission and is a member of the North Central Association.
Other accreditations include:
Athletic Training - Commission on Accreditation of Athletic Training Education (CAATE)
Education National - National Council for Accreditation of Teacher Education (NCATE)
Graduate Counseling - Council for the Accreditation of Counseling and Related Educational Programs (CACREP)
Music National - National Association of Schools of Music (NASM)
Nursing National - Commission on Collegiate Nursing Education (CCNE)
Social Work - Council on Social Work Education (CSWE)
Free Information Request
Request complimentary information from Indiana Wesleyan University and learn more about getting your college degree and taking control of your career and your future!
Indiana Wesleyan University Program Listings:
Certificates:
Chemistry Teacher Education
Elementary Education and Teaching
English + Language Arts Teacher Education
Family Practice Nurse + Nurse Practitioner
Physical Education Teaching and Coaching
Social Science Teacher Education
Associates:
Accounting
Biology + Biological Sciences, General
Business Administration and Management, General
Business + Commerce, General
Chemistry, General
Communication Studies + Speech Communication and Rhetoric
Computer and Information Sciences, General
Criminal Justice + Safety Studies
English Language and Literature, General
Ethnic, Cultural Minority, and Gender Studies, Other
General Studies
History, General
Liberal Arts and Sciences, General Studies and Humanities, Other
Mathematics, General
Political Science and Government
Religious Education
Religious + Sacred Music
Sociology
Substance Abuse + Addiction Counseling
Theology and Religious Vocations
Theology + Theological Studies
Bachelors:
Accounting
Art + Art Studies, General
Art Teacher Education
Art Therapy + Therapist
Athletic Training + Trainer
Bible + Biblical Studies
Biology + Biological Sciences, General
Biology Teacher Education
Business Administration and Management, General
Chemistry, General
Clinical + Medical Laboratory Technician
Commercial and Advertising Art
Communication Studies + Speech Communication and Rhetoric
Computer and Information Sciences, General
Computer Graphics
Computer Science
Creative Writing
Criminal Justice + Safety Studies
Drawing
Elementary Education and Teaching
English Language and Literature, General
English + Language Arts Teacher Education
Ethnic, Cultural Minority, and Gender Studies, Other
Finance, General
Fine + Studio Arts, General
General Studies
History, General
Intercultural + Multicultural and Diversity Studies
International Relations and Affairs
Kinesiology and Exercise Science
Management Information Systems, General
Marketing, Other
Marketing + Marketing Management, General
Mathematics, General
Mathematics Teacher Education
Music, General
Music Teacher Education
Music Theory and Composition
Nursing + Registered Nurse (RN, ASN, BSN, MSN)
Organizational Behavior Studies
Painting
Parks, Recreation and Leisure Facilities Management
Photography
Physical Education Teaching and Coaching
Political Science and Government, General
Political Science and Government, Other
Pre-Medicine + Pre-Medical Studies
Printmaking
Psychology, General
Religion + Religious Studies
Religious + Sacred Music
Religious Education
Social Science Teacher Education
Social Sciences, General
Social Work
Sociology
Spanish Language and Literature
Special Education and Teaching, General
Sport and Fitness Administration + Management
Substance Abuse + Addiction Counseling
Theology and Religious Vocations, Other
Theology + Theological Studies
Youth Ministry
Masters:
Art Therapy + Therapist
Business Administration and Management, General
Community Health Services + Liaison + Counseling
Counselor Education + School Counseling and Guidance Services
Curriculum and Instruction
Family Practice Nurse + Nurse Practitioner
Public Health + Community Nurse + Nursing
Theology and Religious Vocations, Other