Hamilton Technical College has been in business for nearly 40 years.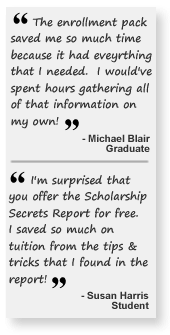 At Hamilton Tech you will find that instructors come from the field, so they know what they are teaching. They work close with students to pass on relevant, hands-on experience, so you are ready to enter the workforce as soon as you graduate. On top of tons of experience, Hamilton Tech students also learn professionalism that is so lacking in skilled labor jobs these days. So, if you want to combine a specialized career with true professionalism, Hamilton Tech is the place for you!
Many technical jobs do not require a full four years of college attendance. There are many jobs available in technical fields, so finding a job after you graduate is usually not a problem for Hamilton Tech graduates. Employers appreciate the care that is taken to train students in a productive way, and the graduation-to-hire ratio is quite high here.
Campus Information
Hamilton Tech is divided into two schools:


School of Technology:
It is here you learn about the theory behind electronics and work in a lab to get hands-on experience. Classes include the tools and equipment that you need to train. It takes about six semesters to earn an Associates degree and eight semesters to earn a Bachelor's degree. Graduates from either program can expect to find jobs in the following areas:


Electronics Systems Technician
Robotics Technician
Production Test Technician
Bio-Medical Technician
Computer Technician
Communications Technician
Calibration Technician
Technical Sales Representative
Electronics Troubleshooter
Technical Associate
Research Associate
Electronics Systems Sales
Diploma programs are also available through the School of Technology, and take approximately 30 weeks to earn a diploma.
Medical Assisting:
ECG Technician
Medical Billing and Coding
Office Manager
Medical Records
Phlebotomist
Dialysis Technician
Medical Transcriptions
Medical Billing & Coding:
Accounts Receivable Representative
Medical Receptionist
Electronic Claims Processor
Patient Account Representative
Reimbursement Specialist
Billing Coordinator
Billing Specialist
Coding Specialist
Medical Collector
Claims Processor
Claims Reviewer