Visiting this page means you just made a great decision! Taking the first step to bettering your life is easy once youve made a commitment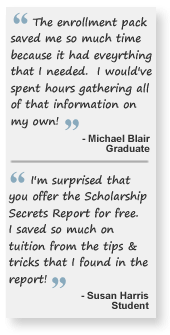 to do so!


In under 1-year, you could earn the diploma or certificate you need to pursue or advance you career. Glendale Career College offers career training programs in Surgical Technology, Medical Assisting, Medical Office Specialist, Central Service Instrument Technician, Licensed Vocational Nursing, and Massage Therapy. If your passion is to assist others in a health-related setting, then Glendale Career College is exactly what you're looking for!

Everything else you need to know about Glendale Career College is right at your fingertips. Take the first step towards a commitment to bettering your life by requesting complimentary information from Glendale Career College. There is no obligation and, with every day that passes, an enrolled student is gaining an edge on you!



Campus Information:
Glendale Career College is located in Glendale, CA. Our campus community is warm and friendly, and our facilities are well-equipped with all you will need to efficiently complete your program.



Glendale Career College does not offer on-campus housing.
Class Format:
Campus: Many students feel comfortable in a traditional classroom setting. Glendale Career College has made this achievable through the operation of campus locations:
Select programs offer Clinical practice in which students will utilize their skills and techniques
Students will benefit from a blend of classroom and hands-on instruction
Course scheduling options allow for flexibility
Program length will vary depending on the degree program in which you are enrolled
Still have questions? Just request a free enrollment kit and we will help you do the rest. Classes begin throughout the year, so there's no better time to start than now. What are you waiting for? We've made it easy for you to request free information right now!
Affordability:
Tuition and fees will vary depending on the program in which you are enrolled. Glendale Career College has an affordable plan for EVERY student. Let our representatives assist you in determining eligibility for Federal Financial Aid and other programs. We are anxious to discuss your options and get you started on your career-path, so contact us today!





Support:
Our Career Services Department is always available to assist you with all areas related to interviews, job search, preparation, and much more. Our experienced and knowledgeable faculty is available to assist you with all of your academic needs.


More Money, an Easier Life and The Pride of being a college graduate... What is stopping you?

Request a course catalog and attend Glendale Career College this year! You do not want to put this off any longer!
Accreditation:
Glendale Career College is not yet accredited.



Free Information Request:
Request complimentary official new student information from Glendale Career College and learn more about taking control of your career and your future! Passing on this opportunity for more information means nothing will change for you. You'll still work at a job you hate and pray that one day a sensible and real opportunity will fall into your lap. But, what if this IS your real opportunity, and now you just need to act?