You require the technical skills and personal confidence that are necessary to succeed in a demanding work-force, and Florida Technical College can help you to attain both!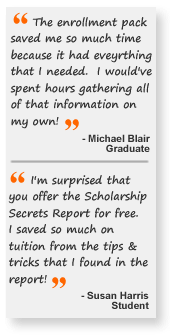 Florida Technical College was founded in 1982 and has kept pace with the changing needs and demands in medical, business, paralegal and IT fields. Our mission has remained unaltered- to provide the hands-on and classroom instruction necessary for a successful transition into entry-level positions. In doing so, we are committed to our student's individual needs and responsibilities and will provide a means by which to grow academically, personally and socially.
Our economy is ever-changing, and we all must make changes to successfully evolve with it! Don't be afraid of change - embrace it by contacting Florida Technical College today!
Visiting this page means you just made a great decision. Taking the first step to bettering your life is easy. Just request a free enrollment kit and we will help you do the rest.
Campus Information:
Florida Technical College has 4 campus locations to choose from. Not all programs are offered on all campuses, so request free information today to learn more about the campus of your choice.



The Florida Technical College campuses do not offer on-campus housing.
Class Format
Flexible class schedules allow students to choose from day or evening courses.
"Focused" learning means helping focus on the material at-hand encouraging enrollment in only 1 course per month.
A combination of hands-on training and classroom instruction is utilized.
Small class sizes allow for individual attention and instruction.
Everything you need to know about Florida Technical College is right at your fingertips. Take the first step towards a commitment to better your life by requesting complimentary information from Florida Technical College. There is no obligation!
Affordability
Tuition and fees at Florida Technical College will vary depending on the diploma or degree program in which you are enrolled. Financial Aid is available to qualifying students. Representatives at Florida Technical College are anxious to discuss your options and get you started on your career-path, so contact us today!





Support
Our Career Services Department is always available to assist you with career planning and job search preparation.
Graduates benefit from the same Career Services assistance as currently enrolled students.
Our experienced and knowledgeable faculty is available to assist you with all of your academic needs.
Request a course catalog and attend Florida Technical College this year!
Accreditation
Florida Technical College is accredited by the Accrediting Council for Independent Colleges and Schools.



Free Information Request
Request complimentary official new student information from Florida Technical College and learn more about taking control of your career and your future!


Passing on this opportunity for more information means nothing will change for you. You'll still work at a job you hate and pray that one day a sensible and real opportunity will fall into your lap. But, what if this IS your real opportunity, and now you just need to act.