Is CollegeAmerica Right for You?

Founded in 1964, CollegeAmerica lets you earn your Associate's degree in as little as 15 months and a Bachelor's degree in just 30 months!


We have accelerated degree programs in business, technology, graphic arts and the medical fields. CollegeAmerica offers campus and distance learning options with a variety of ways you can coordinate your schedule to suit your needs!

Request a complete course catalog and attend CollegeAmerica this year. More money, an easier life and the pride of being a graduate... What is stopping you?




Campus Information

We have six convenient college campuses throughout Colorado, Wyoming and Arizona, including campuses in Denver, Colorado Springs, Fort Collins, Cheyenne, Flagstaff and Phoenix.




Class Format

Our distance learning classes are devised of multiple self-paced lessons with full instructor support. If you need technical support, our instructors will give you the one-on-one help you need. Exams can be taken online or mailed directly to us at our CollegeAmerica headquarters. The key to your educational success is making learning convenient to your lifestyle and CollegeAmerica does everything possible to make learning convenient for you!



Affordability

Let our financial aid staff help you determine your financial aid eligibility. If you're a veteran, we're proud to announce we're also approved to participate in the veteran's educational benefits program.






Support

The support we give our students at CollegeAmerica is immeasurable. Our Financial Aid office will help you determine what financial support you may be eligible for. Our school also has a job placement center that will help you find great opportunities and terrific job openings to start you in your new career. We will help you set up interviews and polish your resume and interview skills. We also have advisors, a dedicated faculty and staff as well as tutors that will help support your success.



Accreditation

CollegeAmerica is accredited by the Accrediting Commission of Career Schools and Colleges of Technology (ACCSCT).




Free Information Request

Request a free course catalog and get your education from College America this year! For official new student information, contact us now. Let us help you achieve a great future with a degree in technology!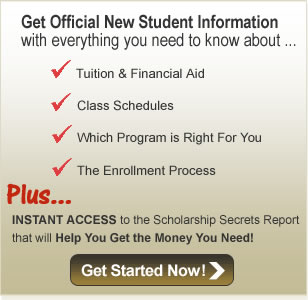 Campus Locations




College America Flagstaff

3012 E Rte 66
Flagstaff, AZ 86004



College America Cheyenne

6101 Yellowstone Rd
Cheyenne, WY 82009



College America Fort Collins

4601 S Mason St
Fort Collins, CO 80525



College America Denver

1385 S Colorado Blvd # 5
Denver, CO 80222



College America Phoenix

6533 N Black Canyon Hwy
Phoenix, AZ 85015



College America Colorado Springs

3645 Citadel Dr S
Colorado Springs, CO 80909